Cadillac is in the midst of yet another revival. For real, this time. Honestly.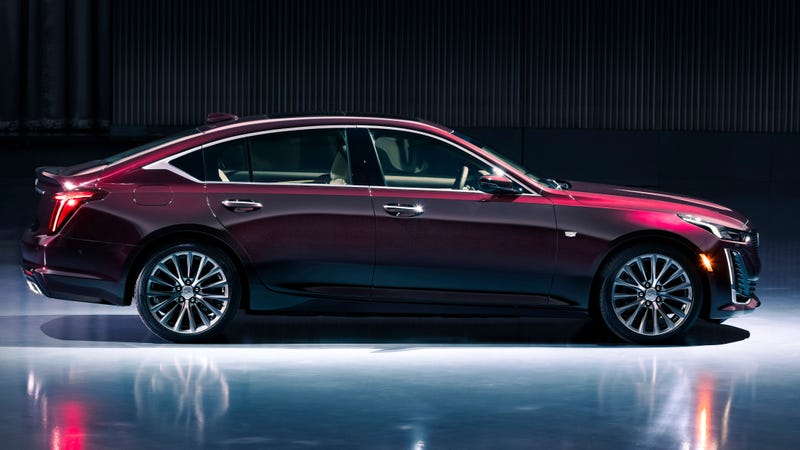 Cadillac may never have been a noteworthy brand to Europeans on the basis of sales figures on the old continent. But that hasn't prevented the erstwhile Standard Of The World from gaining fame (and some notoriety) on this side of the Atlantic, on the simple basis that Cadillac is one of the most storied, evocative brands of all time, anywhere.
If a full-size pick-up truck is as American as apple pie, a Cadillac is as reminiscent of its home country as a one of those huge, elaborate barbecue grilles that cost more than some basic cars. However, as with some other legendary names (Jaguar, Citroën, to say nothing of poor Saab), the performance of the Cadillac brand over the past decades has hardly been in keeping with the name's lustre.
There have been so many attempts at relaunching the marque on a global scale over the past three decades that keeping track would prove a challenge to anyone but the most ardent of Cadillac enthusiasts. Models like the Seville STS or CTS were, to varying degrees, aimed at lending Detroit's finest car brand a whiff of European flair, but ultimately failed to have much of an impact – unlike the gargantuan Escalade SUV, which is the main reason for the entire brand's survival to this day.
It would be utterly unfair to taint the Cadillac brand – and its designers in particular – by focusing entirely on the less successful aspects of the marque's performance though. As recently discussed here, sublime concept cars like the Elmiraj or Sixteen proved what GM's designers could achieve under ideal circumstances.
But ideal, one may assume, the circumstances weren't even during Cadillac's most recent supposed resurgence. Despite moving the brand's headquarters from decrepit Detroit to illustrious New York City, and the high-profile hiring of a new boss in (former Infiniti & Audi USA chief) Johan de Nysschen, the first fruit of this concerted effort give little reason to be cheerful.
This slideshow requires JavaScript.
Being somewhat late to the 'premium' party, one would've expected Cadillac to bring something interesting along. Regrettably, the awkward light graphics are about the only remotely original aspect of the new CT5, XT4 & XT6 models. These apart, the large XT6 SUV appears like a ham-fistedly customised Volvo XC90, just as the smaller XT4 evokes a somewhat butchered Kia Sportage. Only the CT5 saloon can boast a bit of charisma, thanks to its peculiar fastback greenhouse (which appears strangely reminiscent of the Chevrolet Cruze). That being said, it still features the same bland grille treatment and generic surfacing as the other new Cadillacs.
Now, in order to put these new cars into context, one ought to stress that these are not hair-raisingly inept pieces of design. But when looking at the great brand-building-through-design success stories of the past few decades (Kia, Audi, currently Volvo & Mazda), these Cadillacs fall well short of being convincing.
As always, the design deficits stand for other issues, in certain cases even encapsulating them. The nomenclature, for example, highlights how some manufacturers are still besotted with going about things 'the German way'. Why else would monickers as generic as XT4 or CT5 be employed, rather than those grandiose model names of yore (Eldorado, Fleetwood) or even a modernised take on these (Elmiraj)? Alphanumerics alone do not a 'premium' brand make – as Infiniti (Johan de Nysschen's previous domain) had also had to find out eventually.
Clearly, nobody would seriously suggest that Cadillac should turn back time by 40 years and start building six-metres-long, befinned convertibles again. But a bit more self-esteem, a bit more belief in one's own heritage and, above all, trust in the talents of one's design team would go along way. Modern-day Americana may not constitute the aesthetic Standard Of The World anymore, but an ultimately rather bland blend of international styling cues is certainly less desirable a form than a distinct style that might alienate some, but equally charm others.
For no matter how the automotive landscape will be reshaped over these coming years, regardless of what happens to the concept of 'premium' or what the future holds in store for the American manufacturers in particular: Timid mediocrity is the safest path towards oblivion.
The author of this piece runs his own motoring website, which you are welcome to visit at